Hi everybody!
How was your New Year's celebration? I hope you had a really nice time and had the chance to scream: HAPPY NEW YEAR !, I wish you all the best for this year and may all your dreams come true :)
We wrapped 2012 with lots of gossip, specially Kim Kardashian's pregnacy being announced on December 31, can you believe that? Just a little over a year ago she was making such a huge show for her wedding and now she's with Kanye West and expecting his child.
First of all, do you like the Kardashians? Be honest please, many people don't like them but they must have a big fan base as they are expanding their businesses everywhere. They are like a guilty pleasure for me, sometime I watch the show, I admit it and don't feel proud of it, feels like I'm killing a double dose of neurons everytime I see that but it's like I can't stop watching until the episode is over, it's crazy, they're crazy, they do so many crazy/stupid things that it just amazes me how they try so hard to keep the show running and 'exciting' for people to see.
But enough about them, this post is about some celebrities we have to keep an eye on for 2013:
1. Jessica Simpson:
She recently posted this pic on her Twitter. She looks nice, looks like only the belly is growing.
Remember she had an endorsment deal with Weight Watchers? Guess that will have to wait 9 more months...
If you wanna see Jessica's body transformation, click
here
for a previous post about her.
2. Princess Kate Middleton:

This is Kate after the announcement of her pregnacy during some sports event in London next to David Beckham.
I love Kate as you may have found out
here
and she will look beautiful once the belly starts growing, and let's not begin with that child, it's going to be so cute.
3. Jennifer Lawrence:

This one will have a great year: She's expected to be nominated for the movie Silver Lining Playbook next to Bradley Cooper ( yum ), she's making the sequel of The Hunger Games, '' Catching Fire'' and will be promoting that movie where we expect her to rock the red carpet. Maybe she will change her stylist by then, remember her fail outfit? Click
here
for a refresher.

4. Katie Holmes
After her super fast divorce from Tom Cruise, she's a different person: free and happy.
She just finished her Broadway play and premiered a clothing line during NY Fashion Week in September: Holmes & Yang. Let's hope she'll have a great year as a single woman.
5. Jennifer Aniston: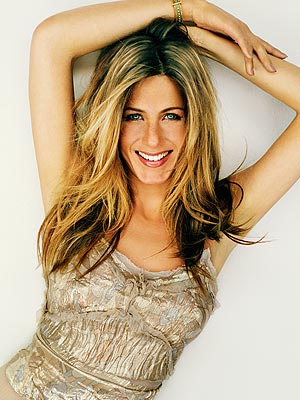 Got engaged in 2012 with Justin Theroux, let's hope she'll get her Happy Ever After.
Do you have more celebrities to add to this list? Do you love/hate the ones above?
Have a nice Wednesday, just 3 days away from the weekend AGAIN! hang in there.

Pictures from: People.com