Another Sunday, another Awards Ceremony, that's Hollywood... So hard..
In case you don't know, the Sag Awards stands for Screen Actors Guild Awards and it's a ceremony where actors give each other awards, an ego boost, and an honor also to know that your partners think you are doing a good job...There is a rumor that the winners in the SAG Awards are normally the same winners for the Oscars, guess we'll have to wait until that to confirm...
Now let's get to the point of the title: the dresses!!! Who was looking good and who needs help...Let's check them out and remember to sound off in the comments :)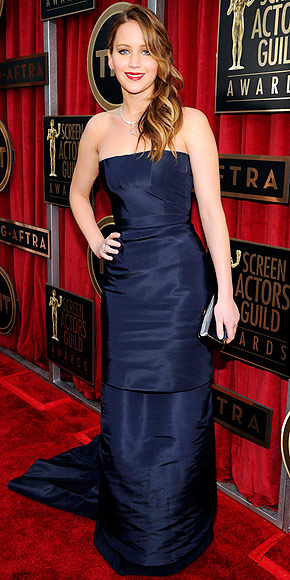 Jennifer Lawrence in a navy Dior Haute. Looks like it is becoming a favorite for her, remember the
Golden Globes
? BTW, she got the SAG Awards for Best Actress.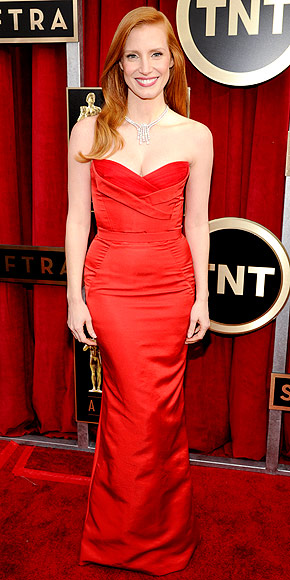 Jessica Chastain in Alexander McQueen. Looks good !!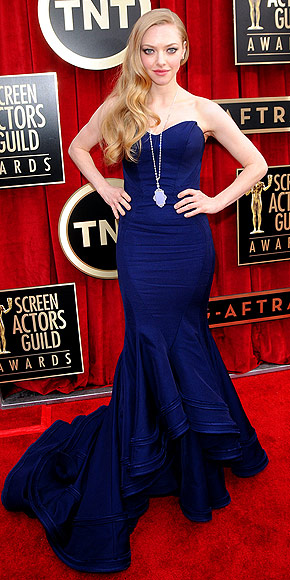 Amanda Seyfried. Will this girl ever look bad? I hate her, ok, I don't, I'm Jealous.
Wearing Zac Posen.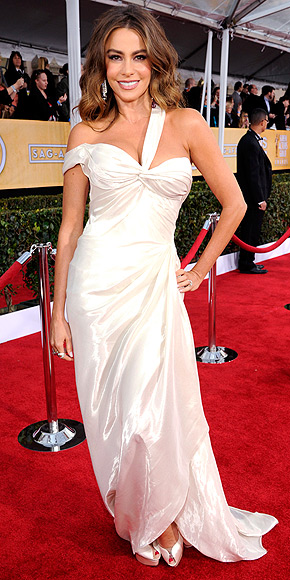 Sofía Vergara in Donna Karan Atelier.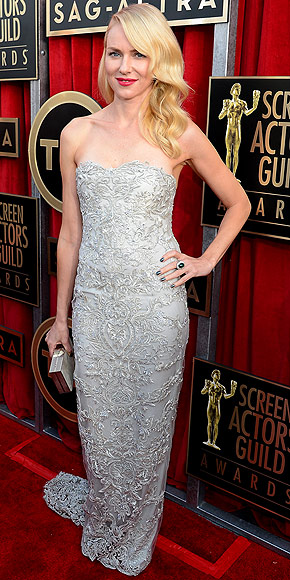 Naomi Watts in Marchesa. Everytime she's on the Red Carpet she looks awesome.
Kaley Couco. What's up with her? She's like 27 years old, dress like that ! Dress is too short, if you were going to show your shoes, then It should have been a knee length. What do you think?
Julianne Moore. I wanna age like her. Period.
And here comes the Glee Prom King and Queen ! Lea Michelle & Cory Monteith.
Anne Hathaway. I'm confused, don't know what to say, it's like there is something missing in this dress...
Some man candy...excuse me, I just had to add him in the post...
Bradley cooper I love you ♥♥ *Lame Me*
Julia Styles...what happened? This is the same girl from 'Ten Things I hate about You'...Remember? If you were born in the 80's, I bet you will !
So, tell me, who did you like the most ? Wanna know mine? Amanda Seyfried, she's got the whole package. And you know what-else? I will definitely start going to the gym tomorrow ! Maybe if I wasn't eating a dougnout while writing this post I could look like her ( Amanda, of course )...haha.
Well, have a great week !!