Hi everybody!
Hope you had a great weekend and had the chance to do lots of fun stuff !
To begin the week, we'll talk about booties ! There are so many of them: heels, flats, studded, wedges, etc. that you can go crazy about them.
In my opinion, this particular shoes are a little tricky...they can make you look shorter if you don't use them with the right outfit, so, here are some ideas so we can add these to our wardrobes :)
The first ones are the high-heel booties :
I love all of these, different styles, different colors to like.
Great finds:
* The blue ones - Charlotte Russe $30
* The black ones - Shoeocean.com $45
These are great, as they are more confortable and give you more balance ( In mi opinion..it's easier to walk in wedges ! )
I really like the ones in the middle from Maison Martin Margiela for H&M - $349.
Short heeled-Booties. These are the ones to be running around doing all the things you have to do in a crazy day and still look good while doing it. Confortable, practical, good-looking.
And to all studs-spikes lovers out there like me, here are some booties with a little something extra.
Aren't these nice? By the way, the grey ones with that red heel and sole are by Christian Louboutin ( we can dream, right? )
Below some celebrities rocking the ankle boots :
Olivia Palermo
Kim Kardashian mixing black tights with booties. It looks very classy.
Again, black tights but this time gray booties. Ideal for fall.
Miranda Kerr shows us how to wear mini skirts + blazers + booties.
Why can't I go to work wearing this? why ?!?! again, mortal's life..
Here's Miranda again. I said at the beginning that booties can make us look shorter and this is an example. Those cropped jeans make her legs look shorter and also the shoes.
Of course, she's like super tall, so it's not like a radical change and she still looks good ( I hate her lol ) but she does look a little shorter, doesn't she?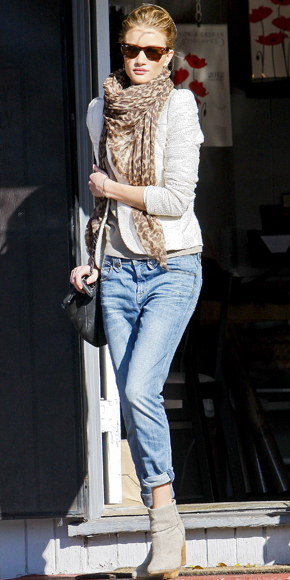 Rosie Huntington-Whiteley. Boyfriend pants + booties.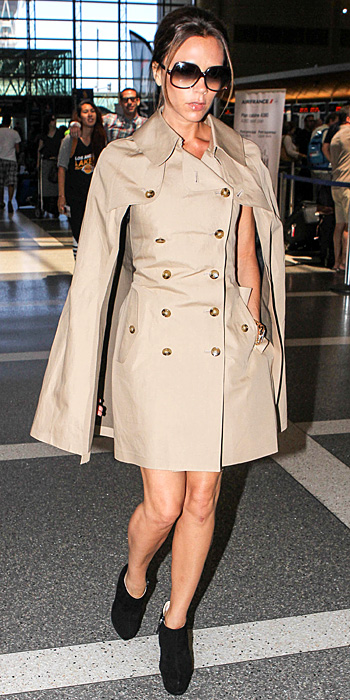 Victoria Beckham.
So, tell me, do you like these types of boots? Is it something you are already using or wanna give a try?
Hope you all have a great week ahead :)