The title says it all, fashion is always being updated with the current season, and Christmas is no exception. This is why I have gone out on a search for the coolest Christmas fashion items and also the not so cool ones..
Charlotte Olympia mistletoe flats.
Guess the flats go with this bag...properly called:
Christmas Pudding
by Charlotte Olympia
Charlotte Olympia heels. These shoes are like a cat's collar with the little bells ringing whenever you move...you won't get lost, that's for sure.
How sick is this? I love it ! Would I wear it? Of course! if it was a gift....
I know...all the photos above are from the same designer, but they are really cool products, don't you think?
This is ugly...it's supossed to be a 'designer's sweater' .
Guess the price...Meadham Kirchhoff, 'Maria Sweater', $1395 !!
NetaPorter.com
This one is less expensive...but it's still really expensive for me... $325
Netaporter.com
From Lot78.
The one above had been buzzing as Lauren Conrad wore it recently, check it out: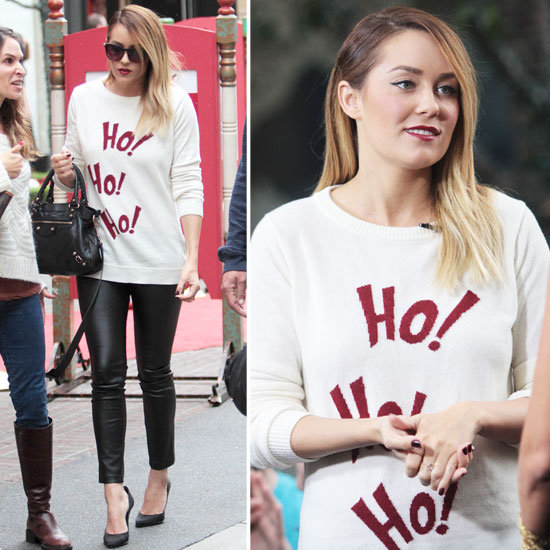 Of course it's pretty, lovely, cute, whatever you wanna call it, I like it !
Would I wear it? yes, Would I buy it? No, don't have enough cash for a sweater I can only wear in December.. I've said it before: Mortal's life.
Which one is your favorite? Would you buy any of these pieces?